Two Divisions in our company work together to provide a holistic end-to-end solutions for Industry 4.0 Transformation, covering Process, People/Organization and Technologies.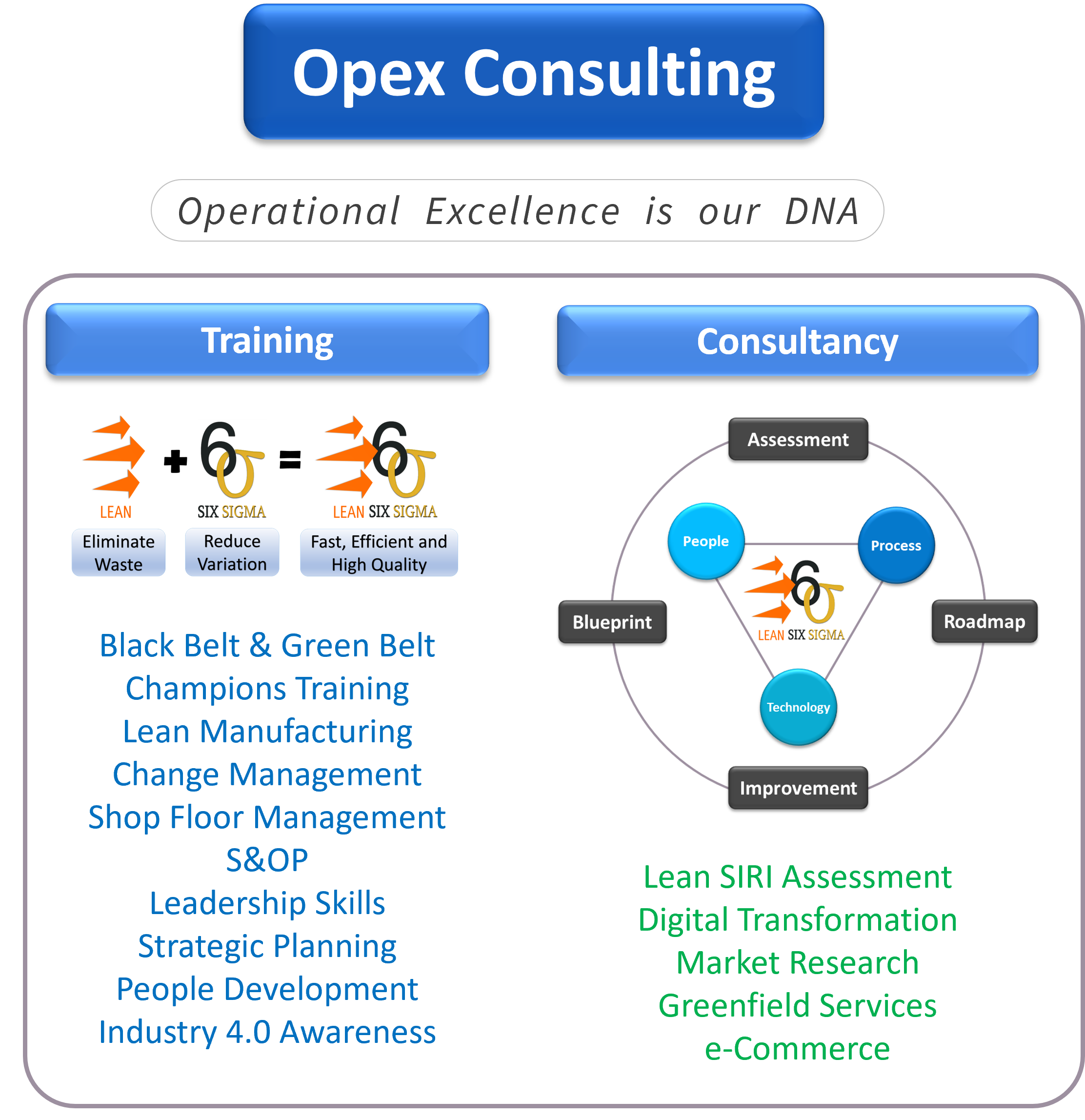 We provide training & consultancy in Lean Six Sigma methodology and business process improvements towards Operational and Customer Excellence.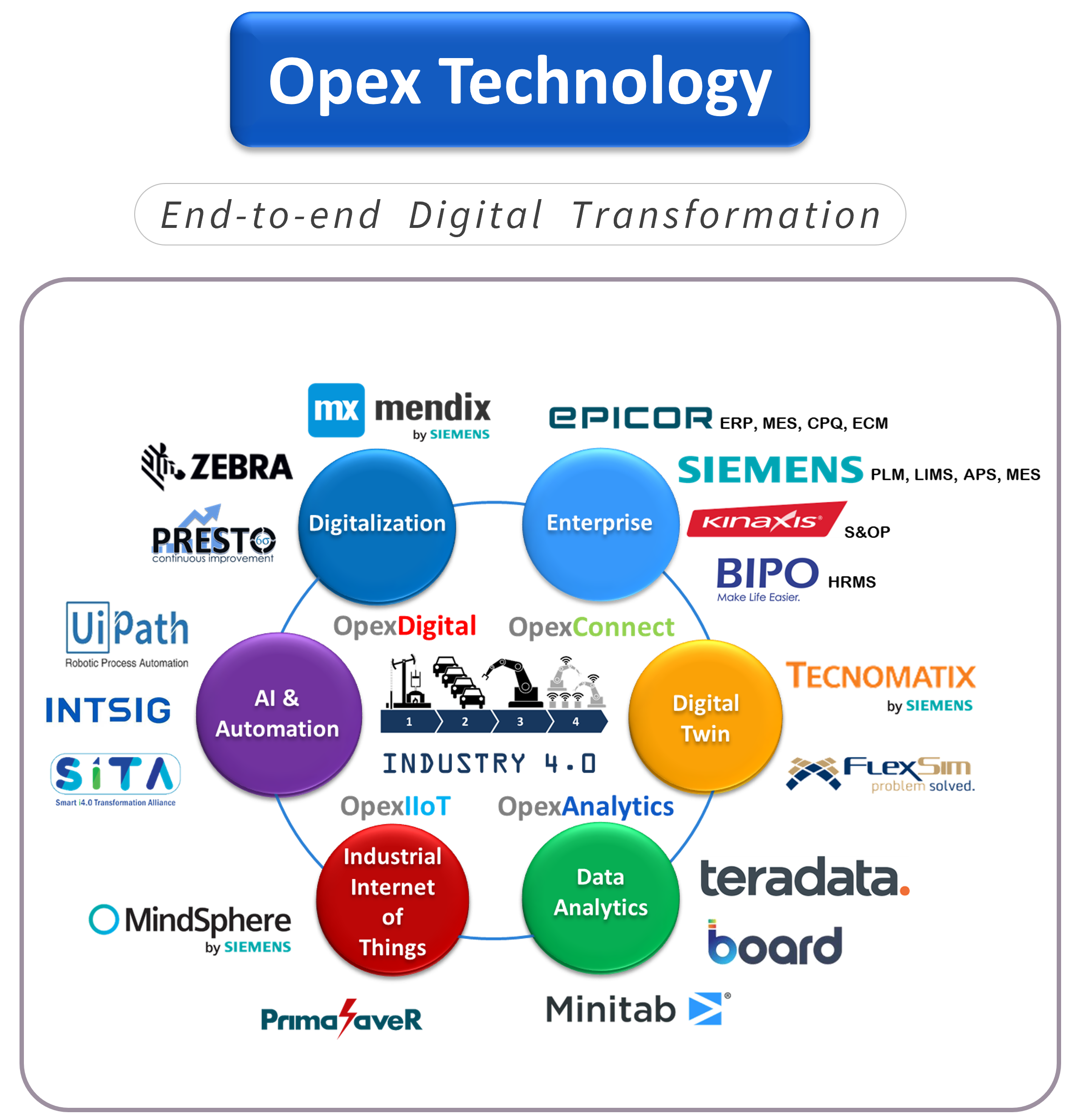 We provide technology solutions to improve your company's productivity and competitiveness in order to meet your customers' expectations at all times.
Singapore Office:
1 One North Crescent, Level 7
Razer Building
Singapore 138538
Contact: +65 66403178
Indonesia Office:
Centennial Tower Lt. 29 Unit D - F
Jl. Jend Gatot Subroto Kav. 24 -25
Jakarta Selatan 12930, Indonesia
Contact: +62 21 30420660 /
+62 856 57452331
Malaysia Office:
1-21-01, Lintang Mayang Pasir 3
Suntech, 11950 Bayan Baru,
Penang, Malaysia
Contact: : +604 2020971
Email:
customerservice@opexcg.com